That you can make a Holy Hour right in your own home? If you can't get to church at night for nocturnal adoration, or if your church doesn't offer it, here is your answer: "Night Adoration in the Home." If you love Our Lord: if you are concerned about the many offenses committed against Him; if there are sinners or other problems in your family, then read on.
Night Adoration in the home is an hour of prayer, made in the spirit of reparation, at least once a month between the hours of 9 p.m. and 6 a.m. on any night of your choice. It is a Holy Hour just like the ones in church, made in answer to Our Lord's request to His Apostles and to St. Margaret Mary: "Watch an hour with Me."
In your own home; in any room; even in your bedroom, before an image of the Sacred Heart. It can also be Made in hospitals, homes for senior citizens, convents, rectories, seminaries, prisons...anywhere
Another Step Forward in
Creating A Sacred Space
For Our Lord

Your prayer life has brought you close to Jesus and Our Blessed Mother. You have had an Enthronement done to consecrate and dedicate your life to the Sacred Hearts of Jesus & Mary. Now you are ready to take another step for ward into a deeper relation ship with God and His Son. Night Adoration gives you the opportunity to do just that ...to dedicate a particular time to Jesus...right in your home, in your domestic Church. Simply spending time in adoration can take you out of your every day concerns and bring you into the "Peace beyond understanding" that is Jesus. Your life can enter ever more profoundly into the peace and joy that is the Lord through this one simple step of Night Adoration.
Make Your Appointment Today!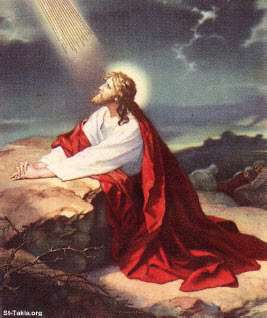 NIGHT ADORATION
IN THE HOME
IN HONOR OF
THE SACRED HEART
"Night Adoration" in the privacy of one's home is not a new devotion, but one which has grown over the past century since its inception by Fr. Mateo Crawley-Boevey, a saintly apostle of love.
Thousands of people throughout the world have made a commitment to be a "Night Adorer of the Sacred Heart of Jesus" by making one Holy Hour of prayer and adoration once a month during the night hours beginning at 9:00 p.m. until 6:00 a.m. You may have the date and hour of your choice or request an assigned date and hour.
As a member of "The Night Adorers" you are remembered in the prayers of other "Night Adorers" every hour of every night. This ministry is especially appealing because of its convenience to be carried out in your home and it encompasses people of all ages in all walks of life—the religious, lay persons, the sick and the suffering.
If you would like to receive more information or become a part of the Night Adorers please fill out the form on the right or call Linda Sepkowski at (570) 346-2664 or Sr. Celesta Sinisi, IHM at (570) 330-0248.